Blow Ltd reduced MTTD from hours to seconds using Dashbird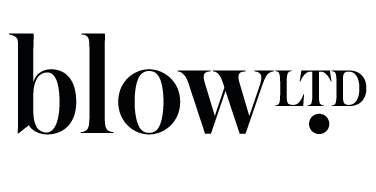 Industry
Health and Beauty
Blow Ltd successfully migrated from a legacy system into microservices running fully on serverless
40x savings for running the current infrastructure
Issue discovering time reduced from hours to seconds thanks to Dashbird
Hundreds of US$ saved monthly by cutting debugging time
Starting Point
The Blow Ltd team started from a legacy code that had been developed by a third-party software service provider. Arnaud Baali (CTO at Blow Ltd) and his team decided to rebuild the system from scratch using modern standards and better architecture.
The main requirements were that the system should scale very well to accommodate for the high variability in demand and also should be simple to maintain. The company's team is relatively small, so they couldn't afford to have members fully dedicated to keeping the infrastructure running in a healthy state.
AWS Lambda was in its early days at the time, adding some uncertainty to its future, but the team chose to go all-in on the serverless paradigm, which proved to be the ideal decision since it perfectly met both requirements.
Current Stack
Blow Ltd stack is full javascript (Node.js, React, React Native). The backend systems run entirely on AWS Lambda with +200 functions.
The team implements microservices and event-driven architectures, leveraging the integrations of Lambda with S3, SNS, SQS, DynamoDB, Aurora Serverless, to name a few.
Arnaud estimates that it would be required two more people in his team fully dedicated to DevOps if they were to move out of serverless and keep the same values delivered by Lambda. The additional DevOps staff could easily cost Blow Ltd more than $100,000 per year.
On the other hand, the company currently spends around $2,500 per year on serverless computing, which is proving to be at least 40x cheaper than running a self-managed infrastructure.
Visibility issues with Lambda and CloudWatch
After migrating to Lambda, CloudWatch was not providing enough visibility over the serverless stack. It used to take too much time to identify an issue and its cause. Sometimes the team would only discover an issue upon receiving a customer complaint.
The team tried to build tools internally to increase visibility over the stack, but the solutions didn't provide everything they needed, neither proved to be practical.
Value delivered by Dashbird
Arnaud and his team found Dashbird when trying to implement a way to monitor Lambda functions in real-time. Now they use the Dashbird integration with Slack to get proactively alerted when anything goes wrong.
"The time to discover the occurrence of an issue reduced from 2-4 hours to a matter of seconds or minutes." – Arnaud Baali, the CTO at Blow Ltd
Investigating the cause of an issue also had the time reduced drastically after integrating with Dashbird.
"These benefits provided by Dashbird are saving Blow Ltd dozens of hours in developer time, which not only can be funneled into improving the product but also means hundreds of dollars are saved every month." – Arnaud Baali
Being able to identify errors before customers are impacted is also invaluable to Arnaud's team and Blow Ltd because it increases trust in the product and boosts customer satisfaction.
About
Blow Ltd
Blow Ltd is the UK's leader in beauty services on demand. The company allows customers to book services such as dries, makeup, nails, lashes, as well as services to the home, hotel or event. The company is highly digitized, relying on the web for every aspect of the business, from marketing to serving customers.
Arnaud Baali (CTO at Blow Ltd)
Arnaud Baali is the CTO at Blow Ltd, responsible for managing a team of fullstack developers from Junior to Lead level, as well as Product Owners, and Designers.
---
Want to try Dashbird?
Book a demo or start a free trial. Get full access to all premium features for 14 days. No code changes and no credit card required.