Dashbird indexes all logs retrieved from the monitored Lambda functions and provides a full-text search. We call it "Global Search" because users can search across multiple Lambdas at once.
These are the filters available in Global Search:
Keywords
Lambda function(s) or Project(s)
Invocation status (success or error)
Datetime period
Matching results are highlighted for fast browsing. Each logline is linked to the respective invocation, making it easier to expand all logs from the request, as well as visualize traces from AWS X-Ray, for example.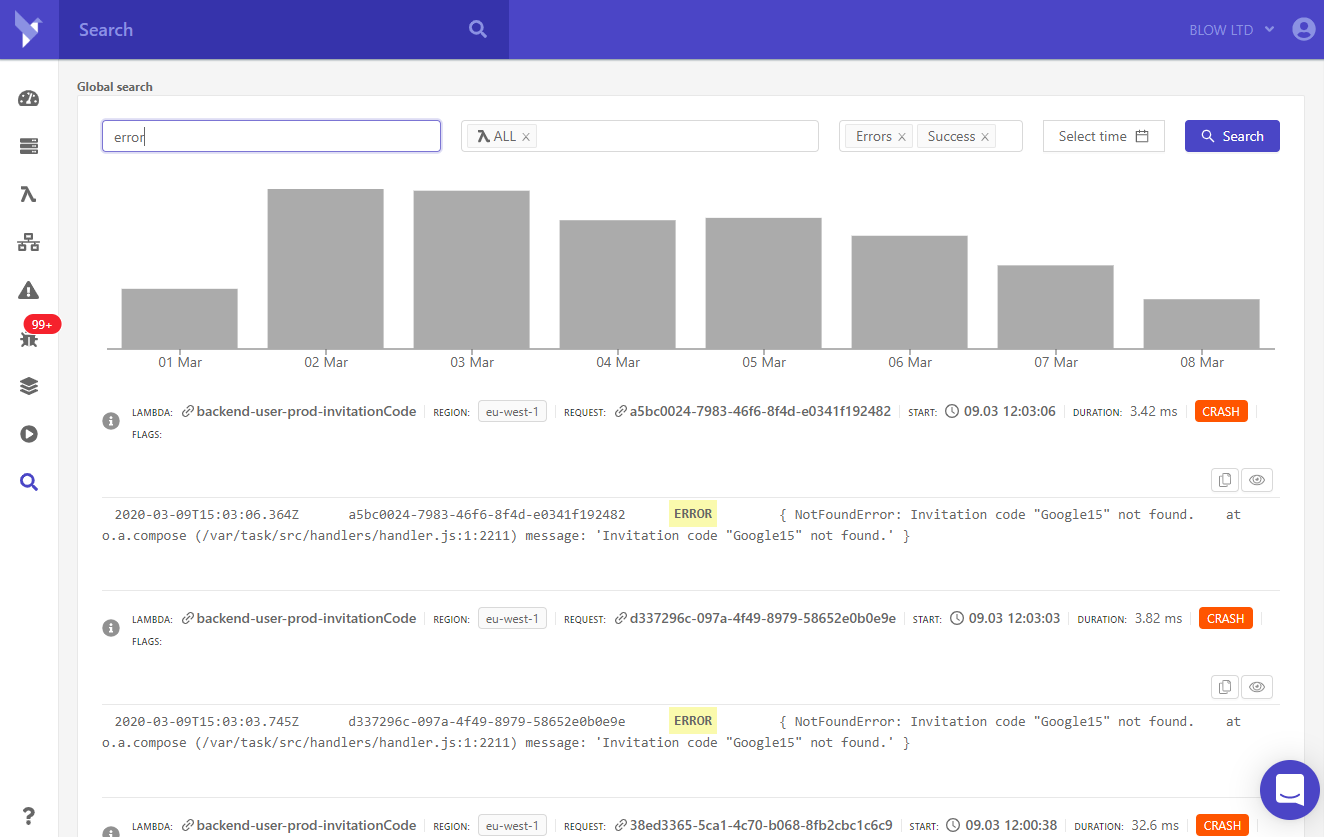 Can't find what you're looking for? We'd love to help. Send us a message through the chat bubble or email us.