Instantly find and prevent your serverless errors
Automatic debugging, monitoring and troubleshooting for cloud-native applications. From developers to developers
No credit card required
14-day free trial
No code changes required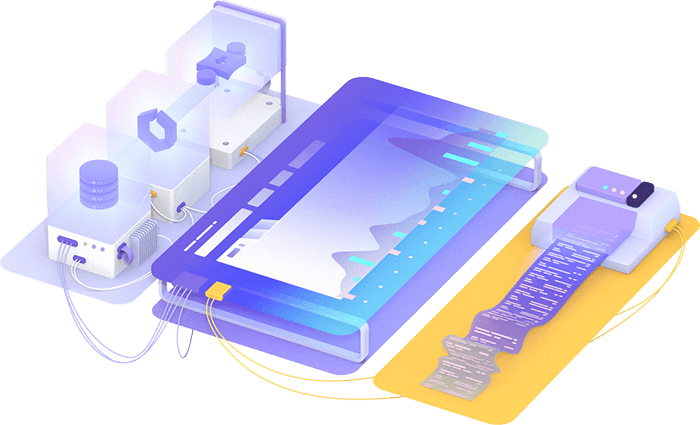 Join 4,000+ companies using Dashbird
From failure to solution 80% faster
Dashbird automatically detects all your code exceptions, timeouts, configuration errors, and other anomalies in real-time.
Fast and seamless setup – no code changes required. Just deploy CloudFormation template to your AWS.
Dashbird continuously collects and filters your log data to detect failures in your system.
Integrating with Slack, email, SNS and webhooks. Dashbird Alerts will notify you immediately in case of an error or when something is about to break.
Catch known and unknown serverless errors immediately
Dashbird visualizes complex data on an easy-to-understand dashboard which helps you easily identify and fix errors in minutes. A set of pre-built filters applied to log streams, automatically finds all known and unknown failure scenarios.
Every metric in your infrastructure is continuously monitored for failures, compromised performance and throttling. Immediately trace issues to root cause before it affects the production.
Prevent serverless errors with Well-Architected AI-driven insights
Dashbird features 70+ continuous checks based on the AWS Well-Architected Framework and cross-references it to your cloud resources, giving you actionable insights on how to improve your environment so that it's truly reliable at any scale and ready to take on added complexity over time.
Insights are automatically generated when:
Your infrastructure is likely to fail

Our system identifies opportunities for improvement
Get serverless-specific alerts automatically
Get alerted on critical issues, errors and insights through your favorite notification channels – Slack, email, Amazon SNS or Webhooks. Easily configure how the alerts are sent.
You have complete control over which errors get reported to you. If an error is unimportant for you, you can easily mute notifications for it.
Your entire cloud stack in one place
Dashbird monitors multiple cloud components in AWS cloud, such as Lambda functions, API Gateways, SQS queues, ECS containers, Kinesis, Step-Functions and DynamoDB tables.
Access logs, metrics and tracing data all in one place without any code instrumentation and no setup changes. It is simple and straightforward to identify, for example, resources that are underutilized or overburdened.
10,000+ developers trust Dashbird
Great UI. Easy to navigate through CloudWatch logs. Simple setup.
Core features
Failure detection from CloudWatch logs
As soon as you connect your AWS account, Dashbird will start analyzing CloudWatch log data and surfacing code and service level failures. The platform features an extensive collection of prebuilt filters, that detect code-level issues across all runtimes and also service-specific issues like timeouts and configuration errors.
Infrastructure monitoring
Dashbird gives engineers and product teams the account level overview while enabling them to go deep into individual resource or transaction level.
Central platform for all monitoring data
Dashbird centralizes and transforms monitoring data from a lot of cloud services. This gives development teams convenient access to all data about their cloud infrastructure in one place. No code changes and no security issues.
Well-Architected Insights
The platform features a collection of over 70 best-practice checks, continuously surfacing opportunities to improve your cloud infrastructure.
Want to get a glimpse of Dashbird?
Use Dashbird for
Monitoring production applications
Increase the quality of your service by getting observability, failure detection and efficient data interrogation from one platform.
Alert management
Dashbird detects known and unknown failures across all cloud resources and offers a powerful alert and incident management platform to build your on-call process on.
Debugging activity
Debug and analyse root causes of issues in seconds with access to real-time activity data. Dashbird breaks down silos between logs, metrics and traces.
Performance optimisation
Find and solve performance bottlenecks. Understand the implications of code changes and architecture modifications.
Cost optimisation
Monitor the cost of each cloud resource and find out how you can optimize them. Dashbird tells you if you have overprovisioned on unused resources and shows you where you're losing time and money.
Security and compliance
Continuous security and posture checks across your serverless infrastructure, enforcing best practices, and reliable architecture.
Made by developers for developers
Dashbird was born out of our own need for an enhanced serverless debugging and monitoring tool, and we take pride in being developers.