Well Architected reports for serverless applications
Dashbird continuously scans your cloud application's architecture against industry best practices.
No credit card required
14-day free trial
No code changes required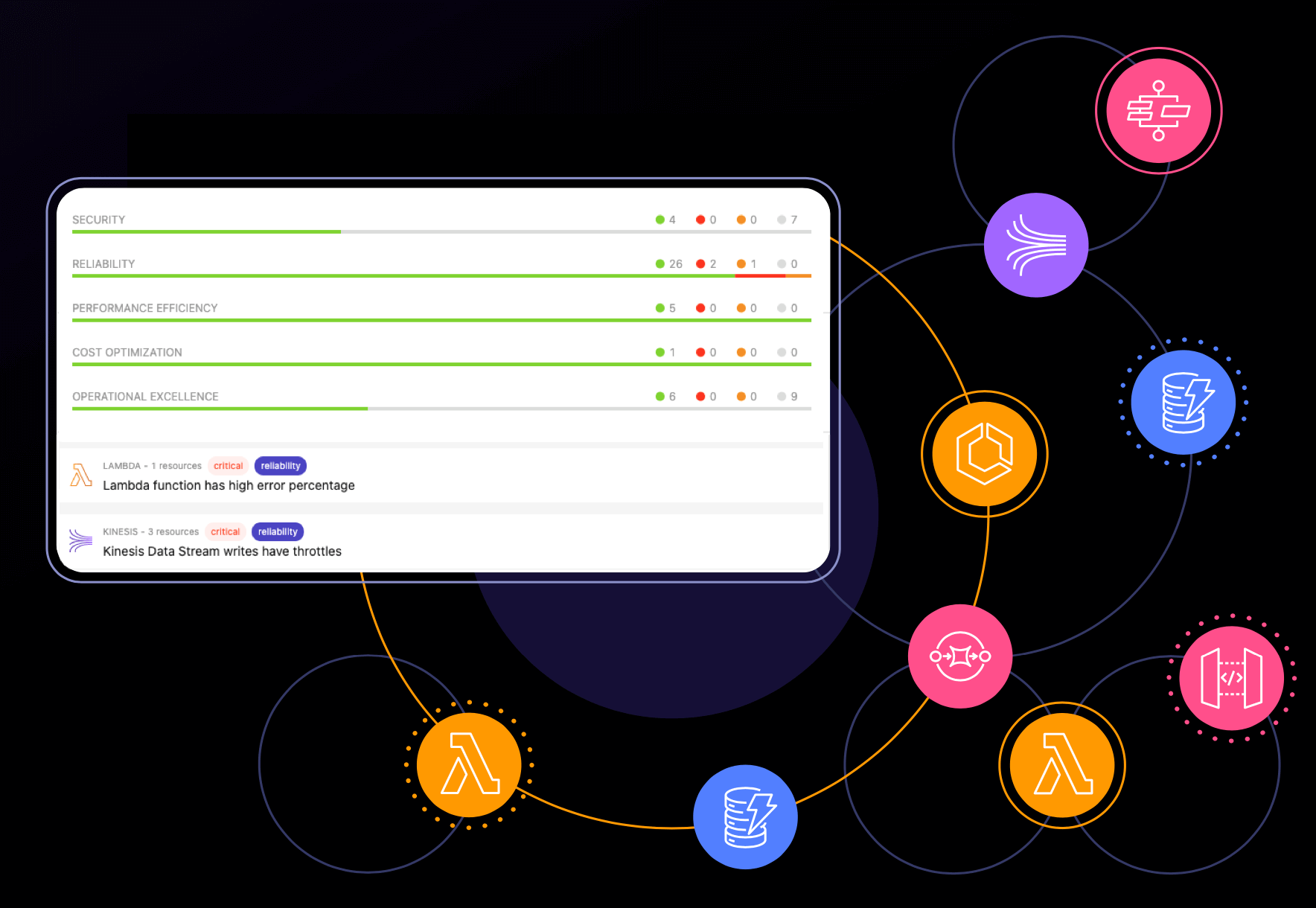 Used by the world's most innovative serverless teams
Continuous Well-Architected reports on your serverless application
Automated expert evaluation of your application architecture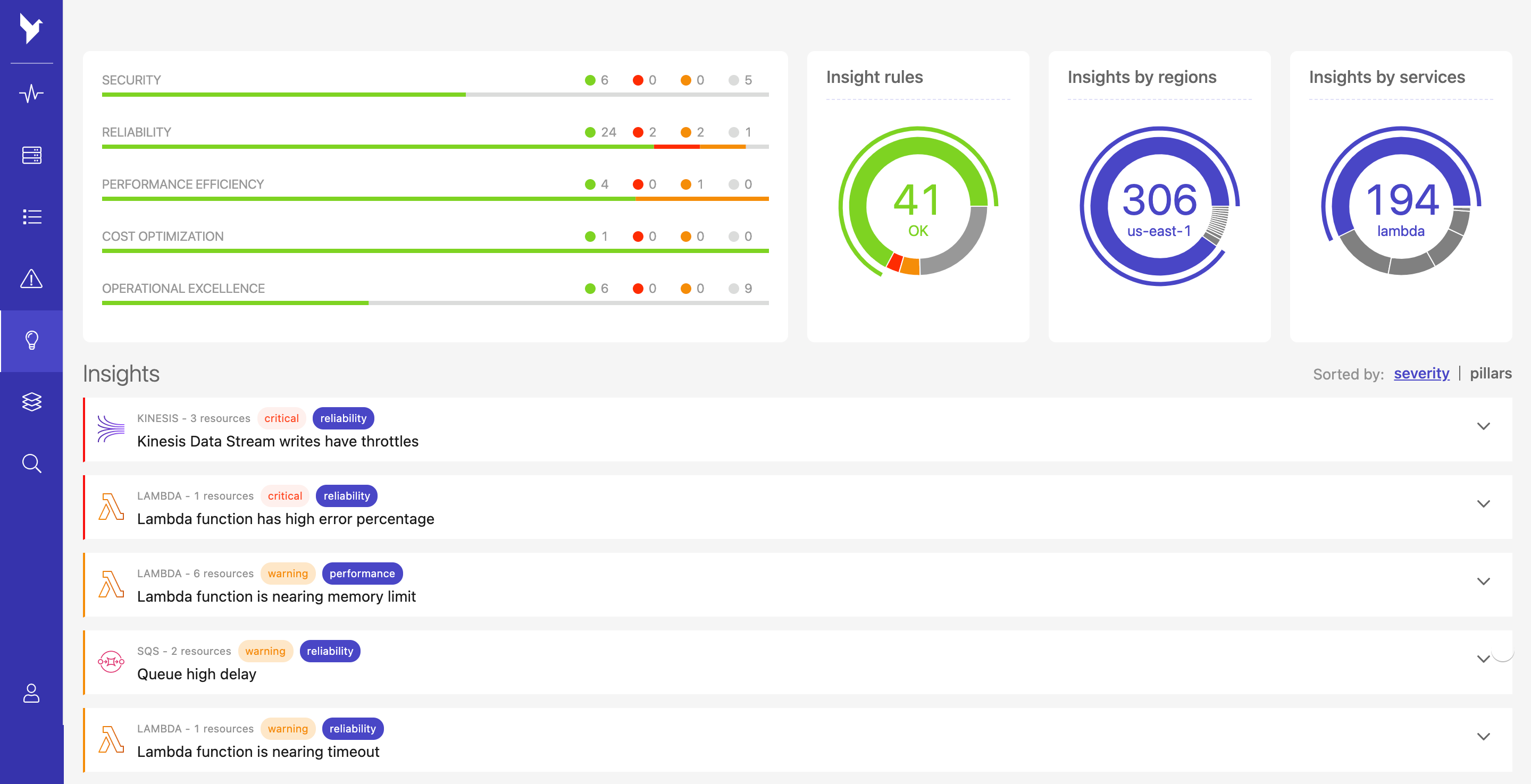 Reports for all Well Architected pillars and community best practices
Dashbird analyses the security, efficiency, posture, and reliability of cloud-native applications and reports back. You can find out in seconds how your infrastructure benchmarks against industry best practices. We'll tell you exactly what, where, and how to improve in order to achieve a reliable, performant, and cost-effective.

Actionable instructions to overcome all challenges
Each insight Dashbird detects is accompanied by instructions.
In case of error and warning messages, you'll also get the know-how on overcoming and fixing the issues and educational descriptions of industry best practices in order to prevent such errors in the future.
Find the full list of the error and warning messages that Dashbird checks for in the Events Library.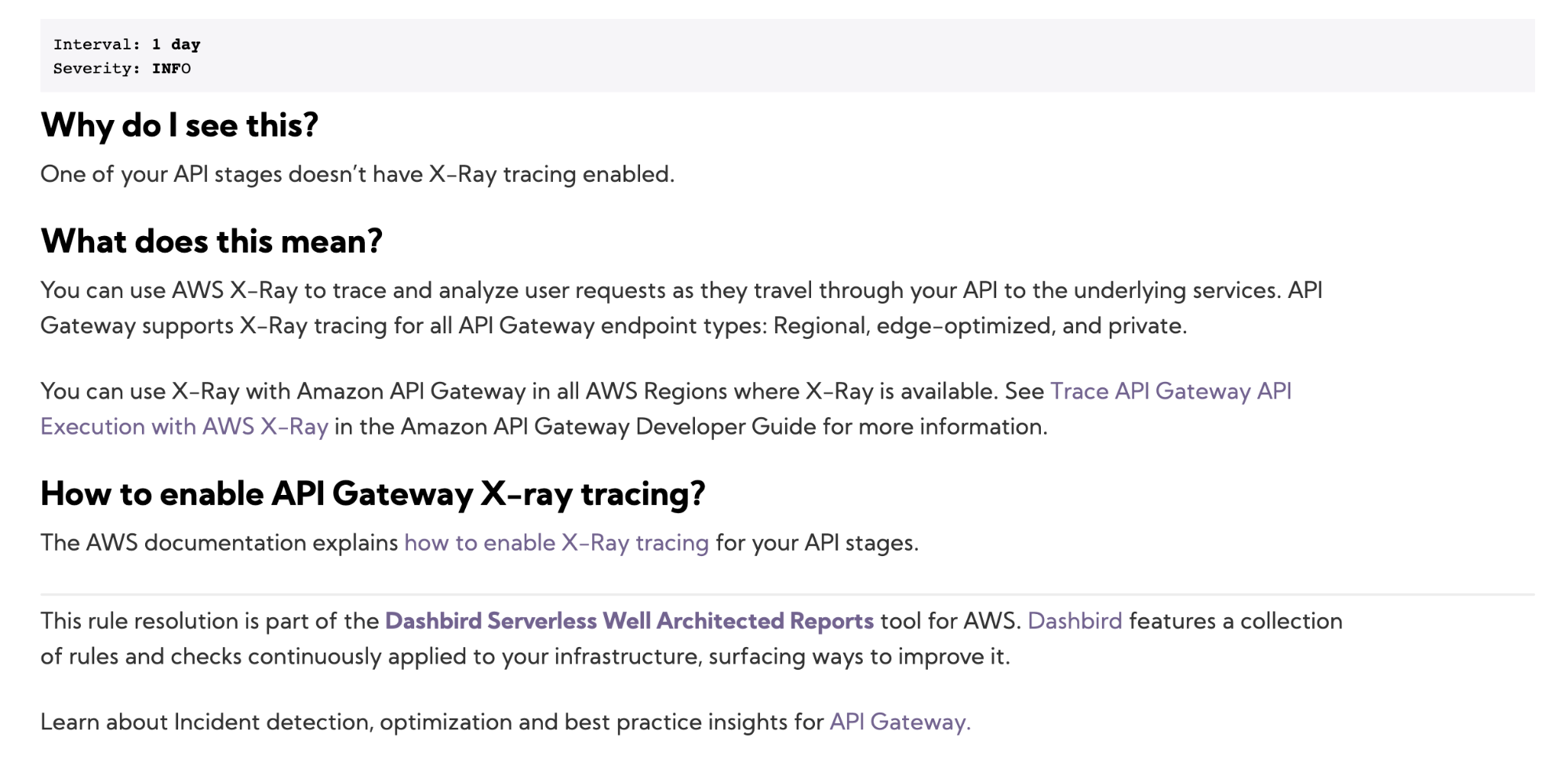 The simplest setup in the market
Dashbird requires no code changes, while still giving you end-to-end visibility.
Setting up takes 2 minutes and you run no risk of affecting your application's performance. It's forever free to use (for up to 1m invocations) and you can cancel any time.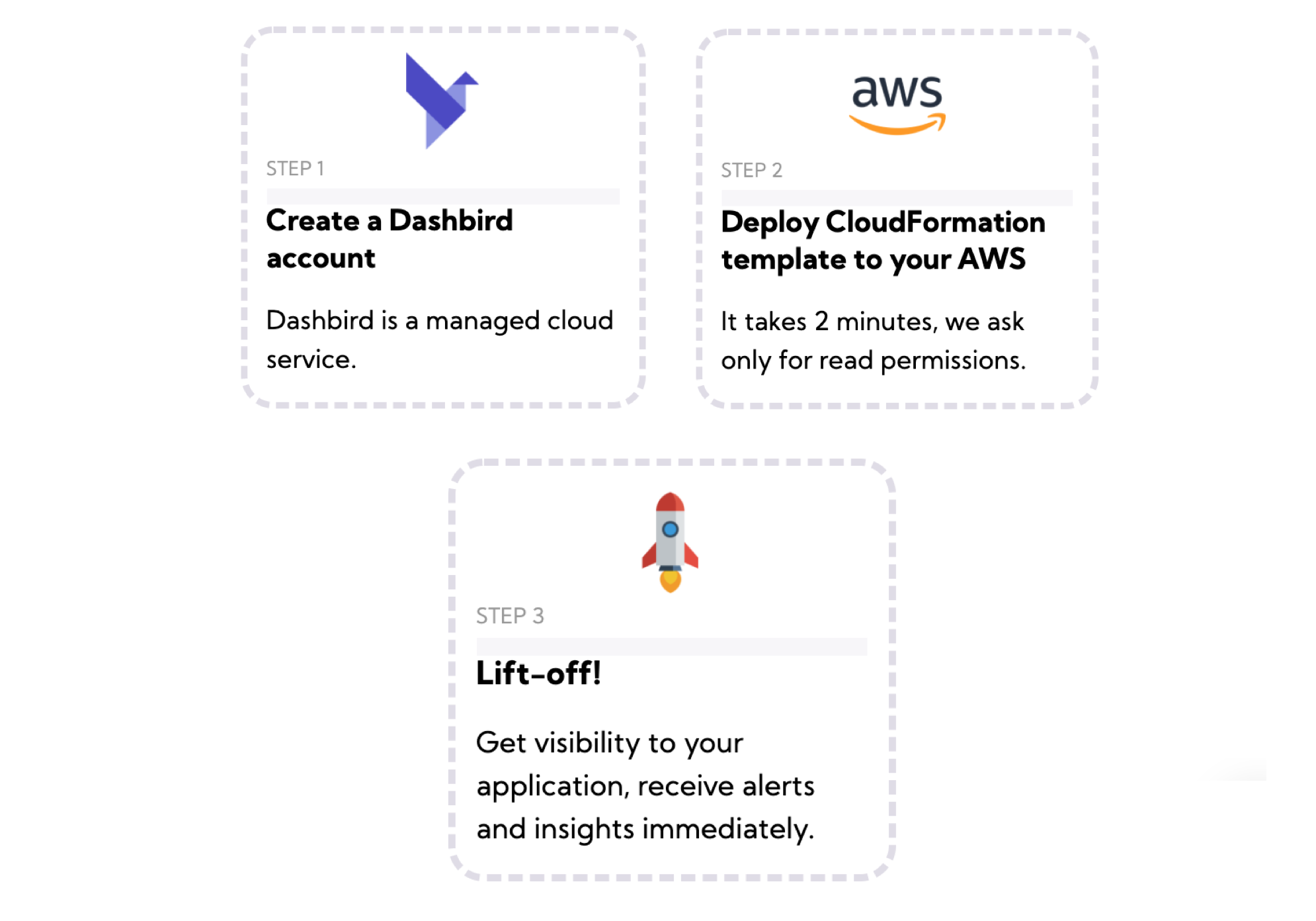 All Dashbird features
What our customers say
Dashbird gives us a simple and easy to use tool to have peace of mind and know that all of our Serverless functions are running correctly. We are instantly aware now if there's a problem. We love the fact that we have enough information in the Slack notification itself to take appropriate action immediately and know exactly where the issue occurred.
Great UI. Easy to navigate through CloudWatch logs. Simple setup.
Resolve serverless performance issues faster
Dashbird is a monitoring, debugging and intelligence platform designed to help serverless developers build, operate, improve, and scale their modern cloud applications on AWS environment securely and with ease.