Error tracking across all serverless services
Continuous scanning for code exceptions, anomalies and failures.
Get started free
No credit card required
14-day free trial
No code changes required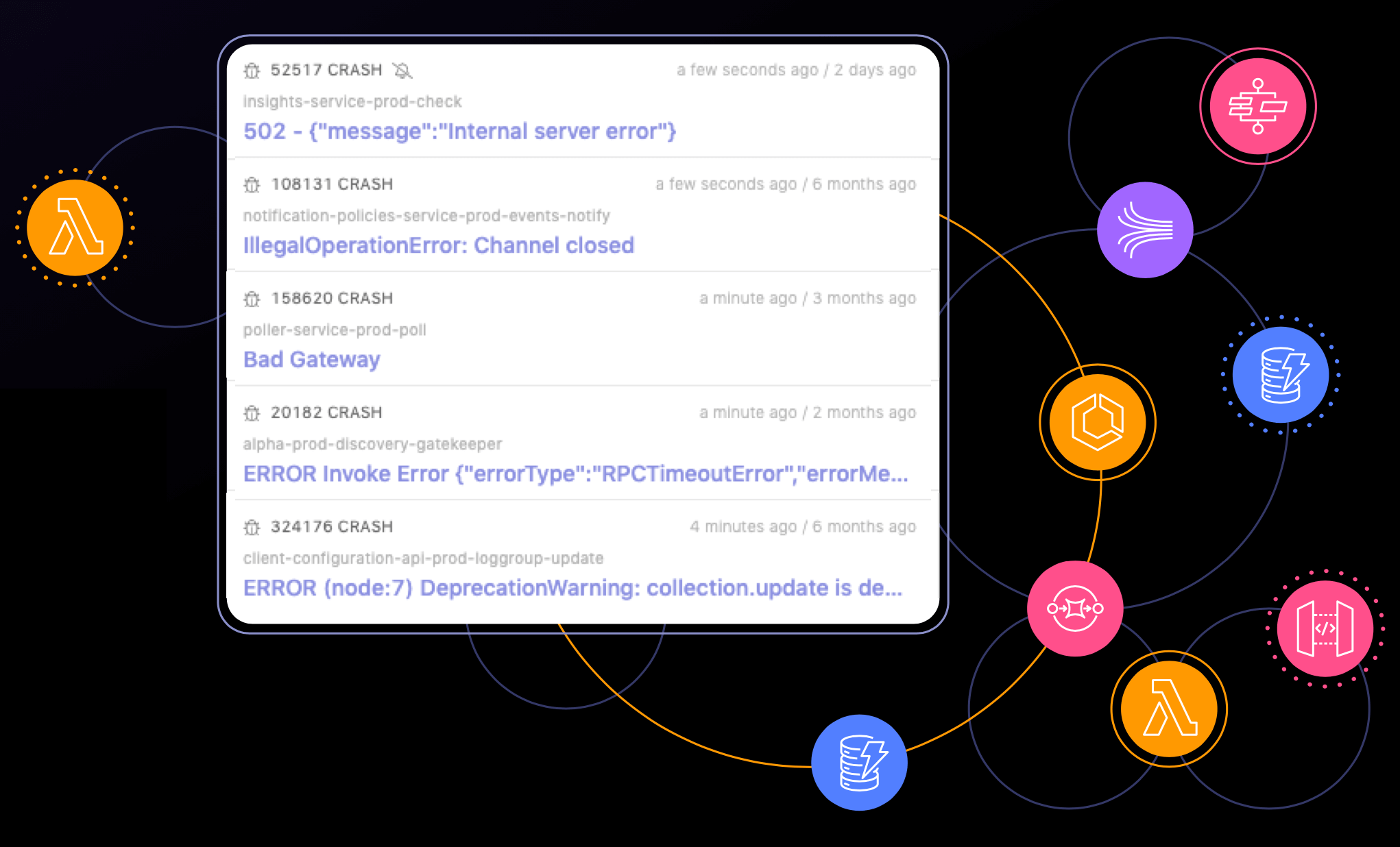 Used by the world's most innovative serverless teams
Serverless failure detection is easier than ever before
Real-time log filtering for errors and failures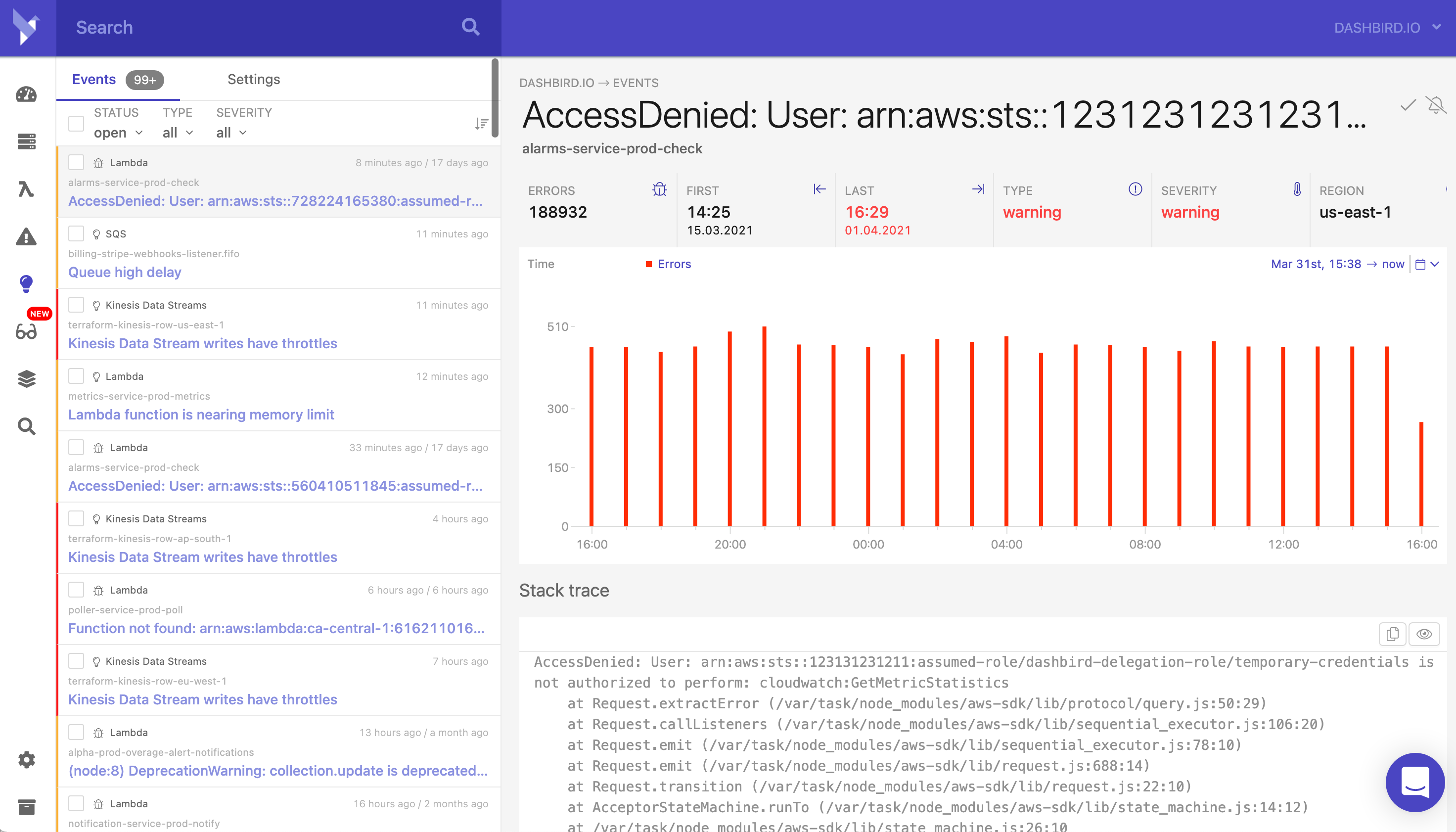 Failure, threat and pre-emptive alarms for all metrics
Automatic metric alarm coverage for all your cloud resources.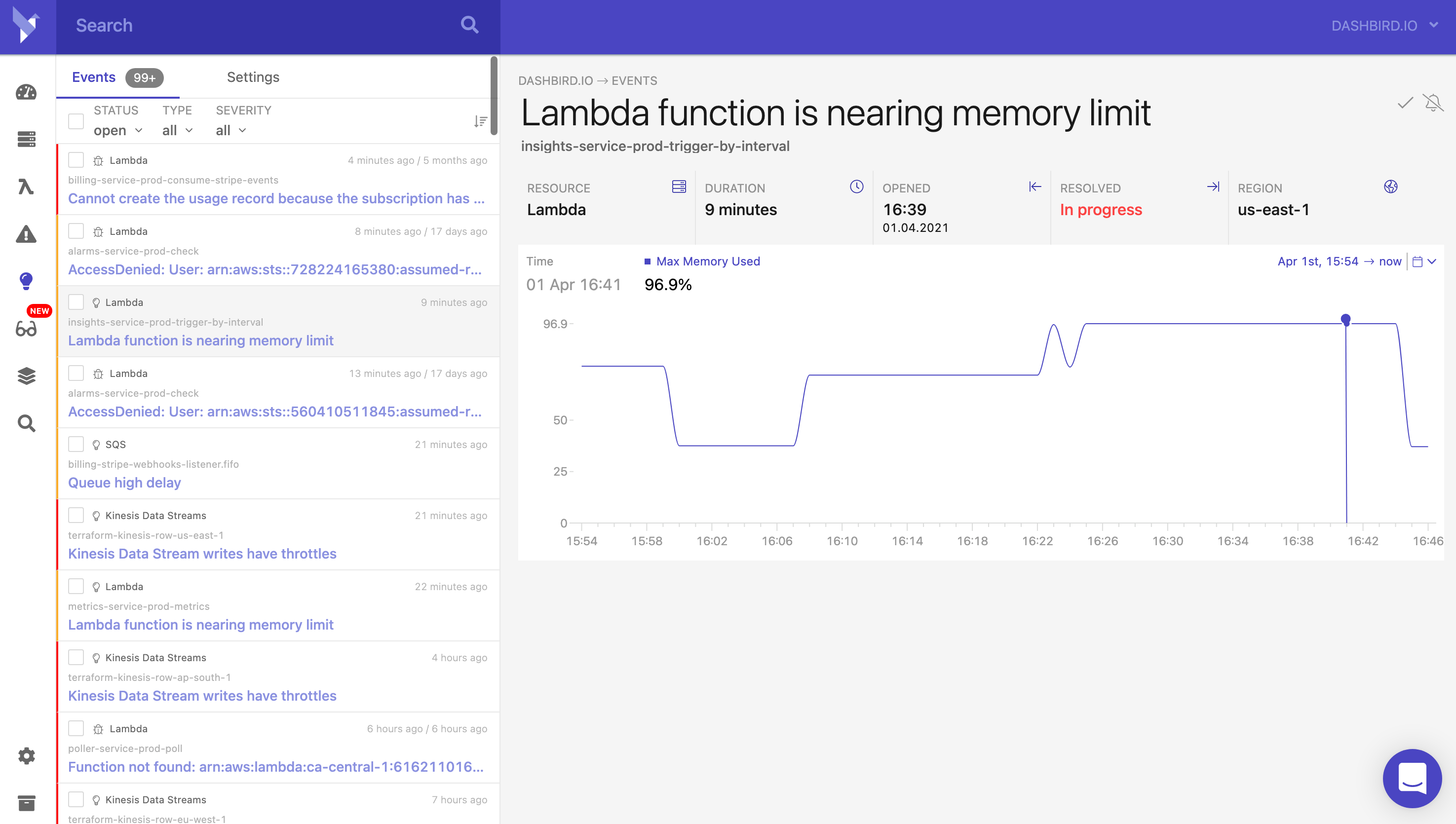 Set custom alarms for any event
Centralize all your alarms and checks into one platform. Dashbird makes it possible to easily set alarms for any metric condition across your infrastructure.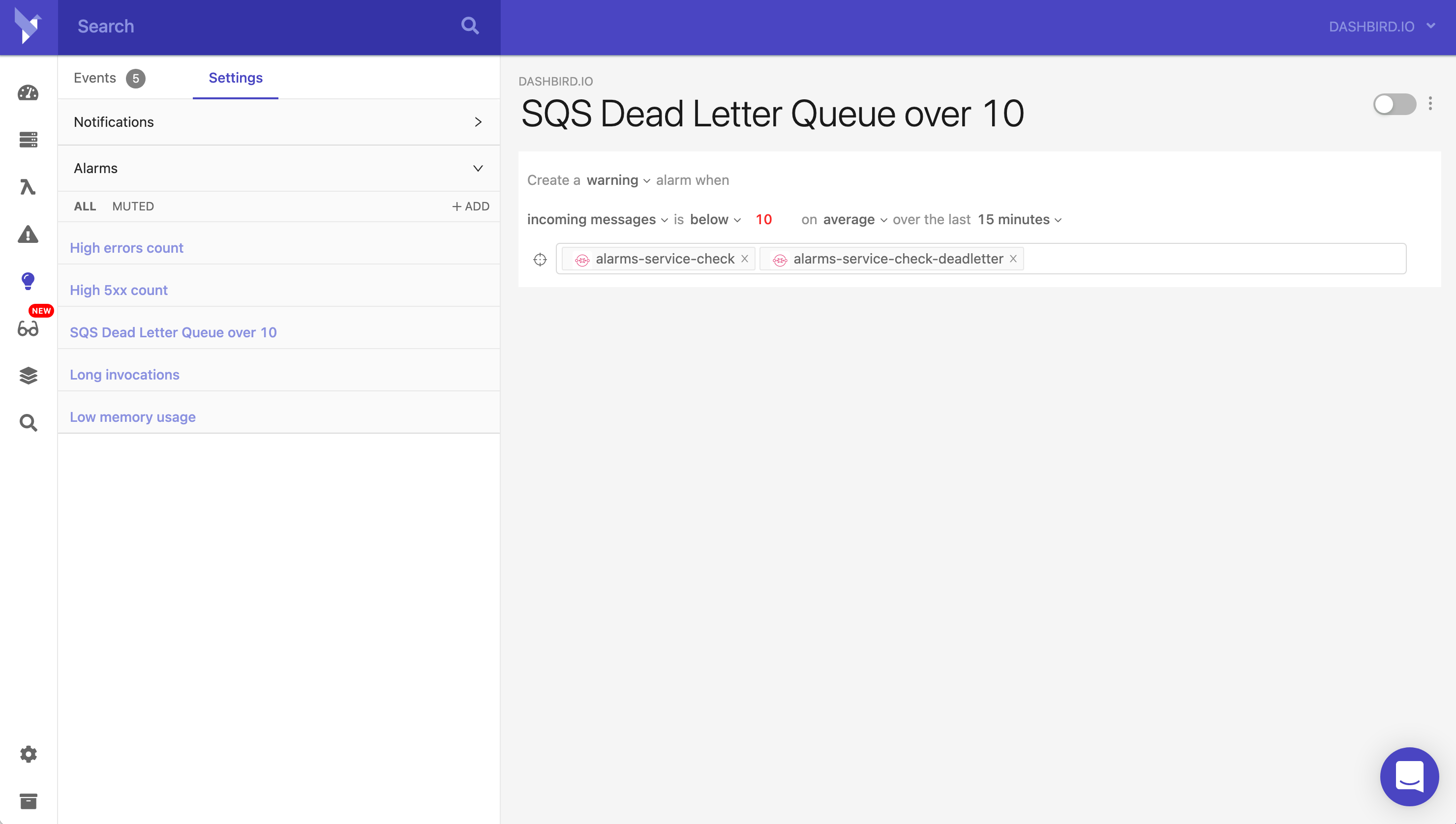 Connect your favourite tools
Dashbird integrates into your existing workflow, letting you know immediately when you should react to an incident.
The simplest setup in the market
Contrary to other tools in the market, Dashbird requires no code changes to your functions while still giving you end to end visibility. Setting up takes 2 minutes and you run no risk of affecting your application.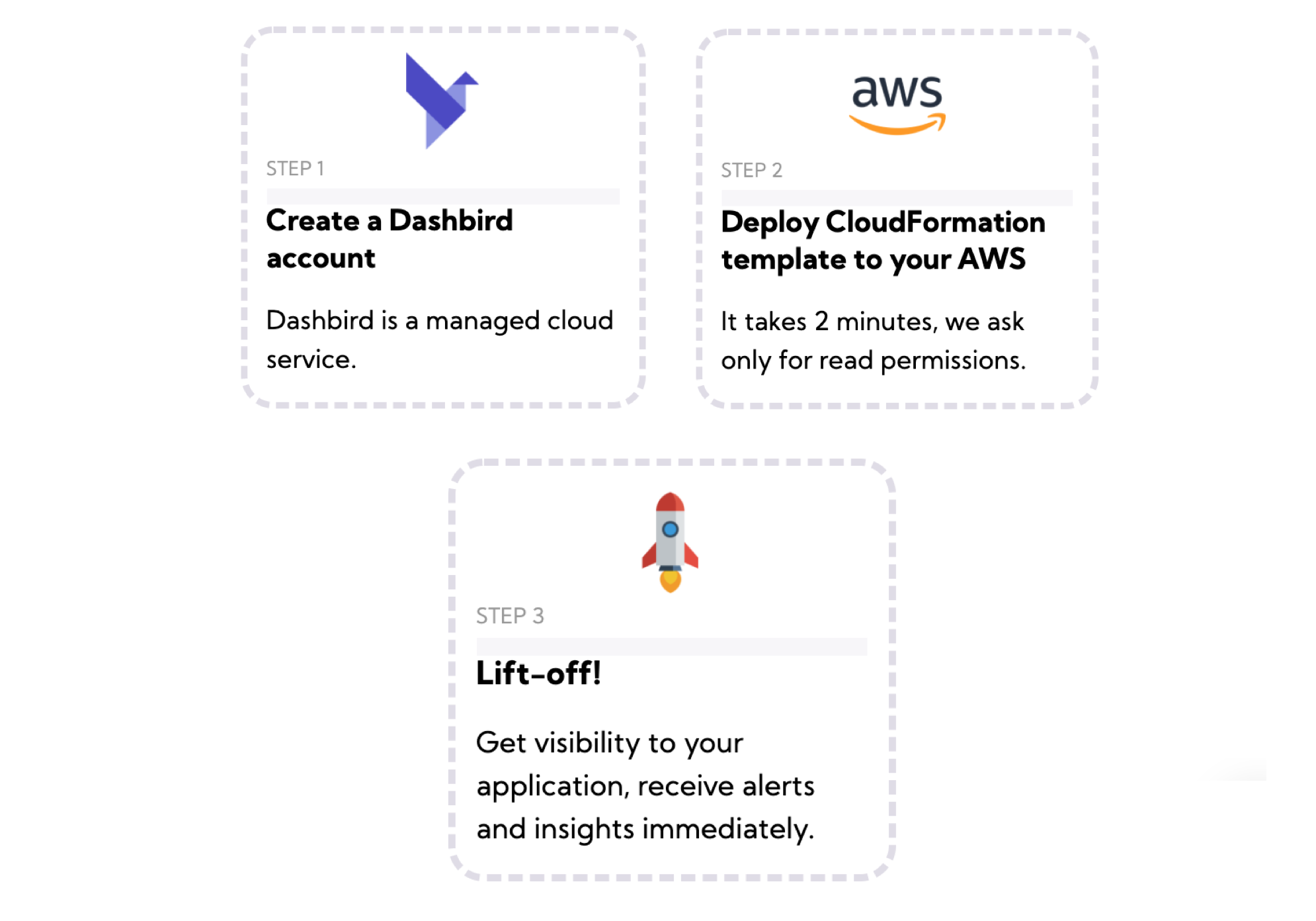 All Dashbird features
What our customers say
Dashbird gives us a simple and easy to use tool to have peace of mind and know that all of our Serverless functions are running correctly. We are instantly aware now if there's a problem. We love the fact that we have enough information in the Slack notification itself to take appropriate action immediately and know exactly where the issue occurred.
Great UI. Easy to navigate through CloudWatch logs. Simple setup.
Resolve serverless performance issues faster
Dashbird is a monitoring, debugging and intelligence platform designed to help serverless developers build, operate, improve, and scale their modern cloud applications on AWS environment securely and with ease.