Today, we launched a new and improved version of Dashbird's main screen – a single pane of glass, designed to give you an overview of the most important events and metrics across your serverless environment.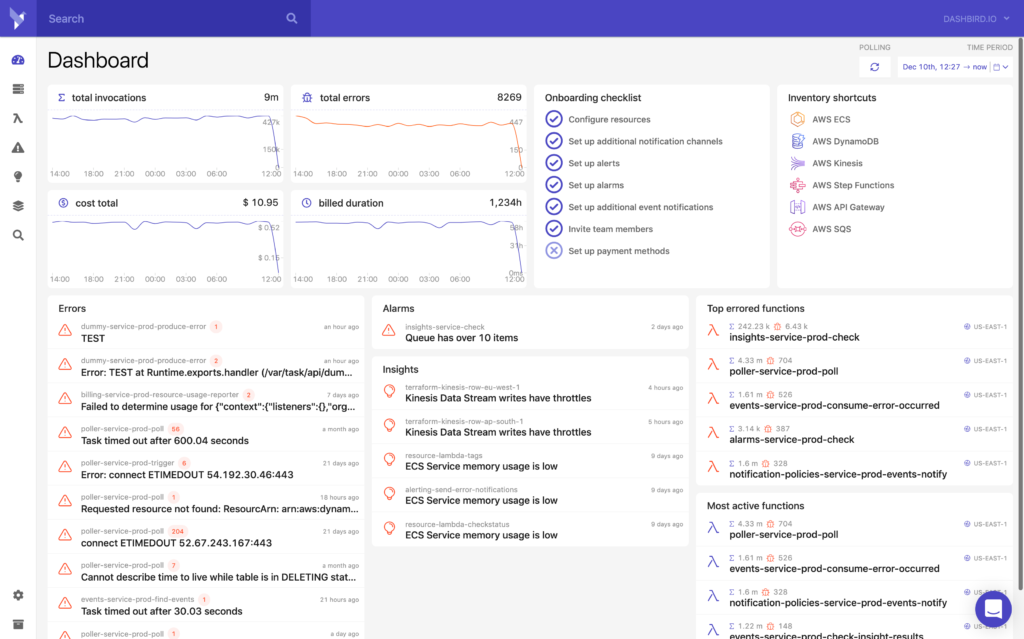 During the past year, we have invested heavily into building the next stages of our platform, expanding our offering to include services like API Gateway, SQS, DynamoDB, Step-Functions, ECS, and Kinesis, with many more coming in the next months.
We have also expanded our core service to offer a wider variety of value. In April, we launched Dashbird Insights – a collection of Well-Architected and best practice checks, that analyze your infrastructure back-to-back and surface ways to prevent incidents, optimize performance and cost and manage the posture of cloud resources.
Now, all of those features and areas of the platform are combined in a single pane of glass, surfacing the most recent and relevant parts of your estate. For a lot of our customers, this will enable a better sense of the service in terms of health and activity.