Real-time Well-Architected Reports
Dashbird's real-time Well-Architected Reports are designed to provide continuous reporting on how well your serverless architecture is complying with the industry's standards and best practices.
Dashbird features over 100 complex rules continuously scanning across all your AWS services to evaluate the posture of your infrastructure. The tool provides great value in making sure you're building a truly resilient app that can take on added complexity over time. And the best part of this feature is it is forever free to use.
Dashbird evaluates the delegated AWS infrastructure against the five pillars of AWS Well-Architected Framework:
Security
Reliability
Performance Excellence
Security
Cost Optimization
The aim of the Well-Architected feature is to help you find out in seconds how your infrastructure benchmarks against industry best practices and take necessary actions to what, where, and how to improve your current infrastructure in order to achieve a reliable, performant, and cost-effective infrastructure.

Each insight Dashbird detects is accompanied by know-how on the incident, instructions on how to solve it and avoid it in the future (see more in our Event Library).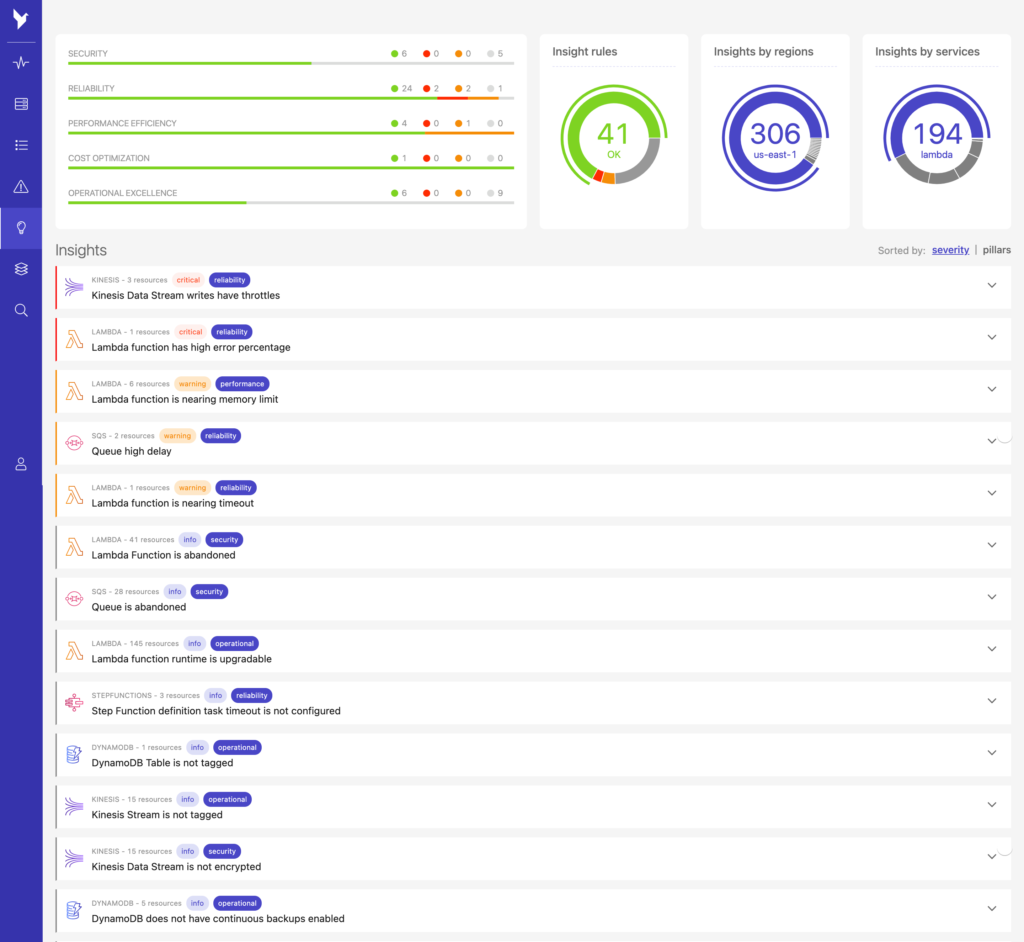 The Well-Architected Dashboard
In the Well-Architected Lens service, you can see the breakdown of evaluations against your infrastructure. Insights count detected for each pillar of Well-Architected Framework are listed along with the severity levels:

Insights ok
Insights critical
Insights warning
Insights info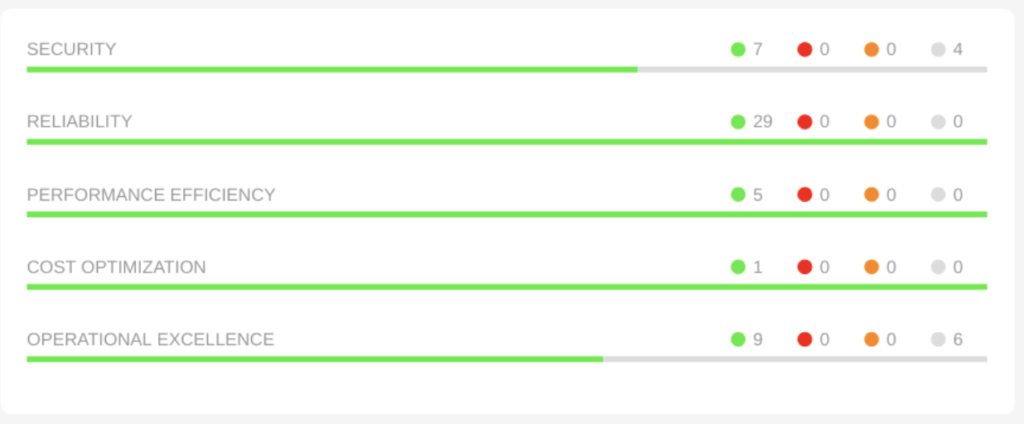 You'll also see an overall view of the insights for the delegated AWS infrastructure enlisting overall insights detected by:

Insights rules
Insights by region
Insights by services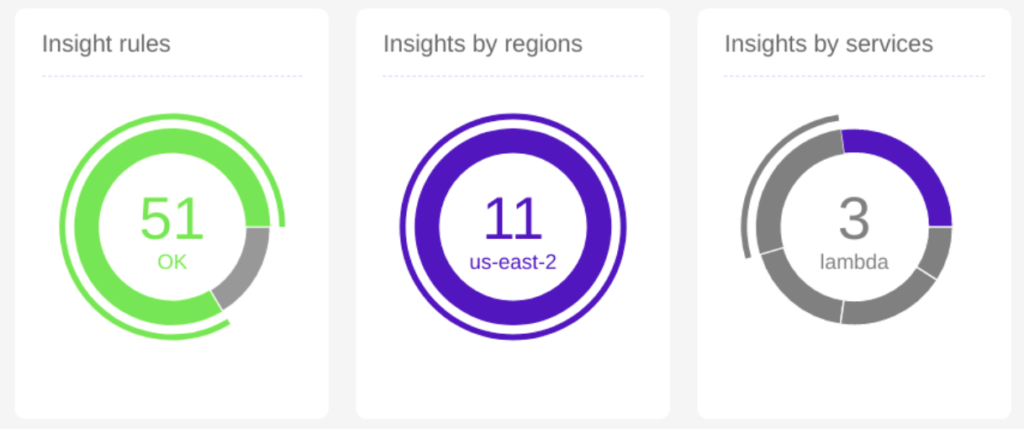 Lastly in the Well-Architected Lens, you'll have the insights section which provides details on each insight that is either critical, warning or info as detected by Dashbird. For each insight a detailed description is provided on the issue and possible steps on how to resolve that in the Dashbird Event Library.
Each insight is also tagged appropriately with the severity level and to what pillar of Well Architected Framework it relates to along with the region information and the time information when the insight was discovered. A shortcut to the resource corresponding to the insight is also available here to explore the resource in detail in the Events service.